The founders of NOMADS.insure
Herrmann, Huebner & Partner Insurance Broker, based in Estonia, is the company running this website. We are experienced brokers with a long history in health insurance. We've been running a specialized brokerage for children's health insurance plans in Germany since 2010 with a team of 7 employees.
As we all work fully remotely since the beginning and are truely location independent we've been traveling the world as digital nomads for the last couple of years. Taking part in nomads' events, learning about the needs and building a network we felt the urge for a specialized brokerage for this group.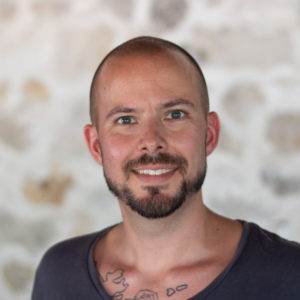 Christoph Huebner
Co-Founder & Managing Director
As a long time entrepreneur and digital nomad Christoph knows both sides of the business: Health insurance and location independent work as a perpetual traveler for many years.
NOMADS.insure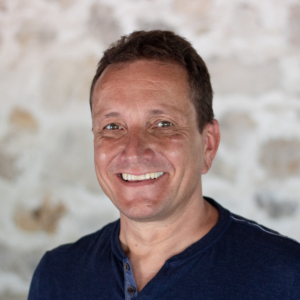 Markus Herrmann
Co-Founder
Co-founder Markus has more than 30 years experience in insurance brokerage.
NOMADS.insure
1999

Making websites for small company's and my home town's municipal administration.

2006

Finance & insurance industry

First professional contact with the industry working on the marketing for an asset management company.

2010

Start of my German company which is today the only recognized expert for children's health insurance on the market.

2017

I used to work location independently long time. But then I got rid of everything that casts a shadow and does not fit into my baggage.

2021

With this new company incorporated in Estonia we specialize in global (health) insurance for location independent entrepreneurs.
Christoph's personal health insurance setup
Unlimited worldwide coverage with a long-term plan
I'm happy to share all the information about my own setup: I'm with a company called Barmenia. It's a midsize German insurance company and one of those which are more friendly towards the international adventures of their customers.
I have started this contract back in 2004 with a monthly premium of around 250 Euro, today I'm close to 346 Euro. But I have changed my annual deductible since then from 340 Euros per year to 1.440 Euros. And in 2017 I have added the component WS2+ for the unlimited worldwide coverage which costs 12,15 Euros per month.
For people from the US or many other countries it's hard to believe that something like this even exists. But yes: My German full private health insurance will not become more expensive year by year according to my age and it can't ever be terminated by the insurance company. Even if I stopped paying for it they have to give me at least some basic pain killer treatments and won't let me die.
The premiums may basically only be raised in alignment with the medical inflation and general changing life expectancy caused by medical progress.
This works as German health insurance policies aren't calculated like damage insurances but like life insurances: They have to take your estimated medical costs during your whole lifespan into calculation and also your expected time on earth. Simplified then this sum is divided by the calculated number of months and that's what you pay from the first month.
That's the explanation for the relatively high price today while I'm young. But it also means that I won't expect any surprises that go beyond an annual adjustment of more than five percent in average. Actually it's been lower than that and there have been years when the adjustment even went downwards.